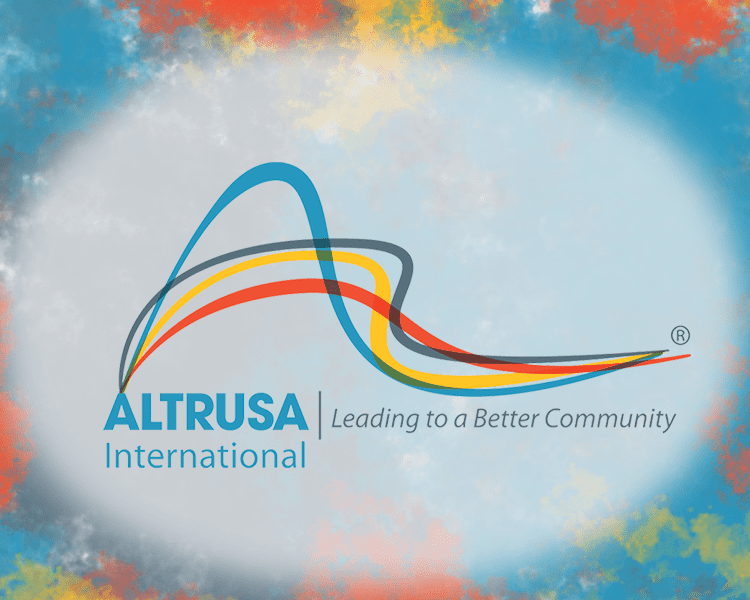 Financial support provided by Nanaimo Lions Club and Altrusa International Nanaimo.
Programs are for students in Nanaimo Ladysmith Public Schools. Some subsidies are available by request; please email us.
If your child requires 1 on 1 support at school, parents are required to provide the same support during the program.
Refunds will be provided if a 72 hour notice has been given.
Programs may be cancelled due to low registration.
Certifications (Grades 9-12)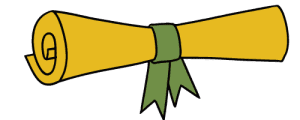 Participants should bring a water bottle and a lunch. Limit 2 certifications per student
Foodsafe Training
Participants learn about food safety, how to prevent food borne illness, job hazards and how to apply safe work practices to reduce job related injury and illness. Food Safe Certificates are widely recognized within the food industry in British Columbia. Provincial Food Safe Certification after successful completion, valid for five years.

Emergency First Aid, CPR Lev C & AED
This fun and interactive course trains participant to react and improvise when dealing with time priority, life threatening emergencies. The course includes initial assessment, secondary survey, airway, CPR C (adult, child, infant), and the use of an AED (Automated External Defibrillator). Recognition and First-Aid for shock, diabetes, bleeding, head, spine, allergic reactions, seizures, broken bones. This course will include an Alert First Aid manual and an Emergency First Aid with CPR Level C certificate, valid for three years.
Cashiers Training
Introduction to the many forms and methods of processing payments and transactions. Course covers greeting & seating, order taking, sales, customer service and uses a "hands on approach" style of instruction using a "Cafe" themed role play. Working from a menu/product list, participants learn a range of skills from order taking to processing multiple sales of Food and Beverage, Retail Products, Taxes, US dollar exchanges, Takeout, Merchandising, Daily Specials, Customer Returns, Cashier Terms and Covid measures. Course Manual and Certificate included.
Home Alone
Canadian Safety Council's Home Alone course is for children who may be ready to be home alone. The program includes establishing rules and routines, handling emergency situations, personal safety, basic first aid and much more.
Canada Safety Council Babysitters
The Canadian Safety Council's Babysitter Course is designed to provide aspiring babysitters with the skills and knowledge necessary to ensure the safety and well-being of children in their care. The course covers a variety of topics including child development, behavior management, basic first aid and emergency procedures, and the rights and responsibilities of a babysitter.
Participants will learn how to create a safe and stimulating environment for children, as well as how to plan and organize activities that are age-appropriate and engaging. They will also learn how to handle common challenges that may arise while caring for children, such as dealing with conflicts and addressing discipline issues.
In addition, the course emphasizes the importance of communication between the babysitter, parents, and children. Participants will learn how to establish effective communication with parents, how to build rapport with children, and how to handle difficult conversations.
Upon completion of the course, participants will receive a Babysitter Course certificate from the Canadian Safety Council, which is recognized by many employers and families as a mark of excellence in babysitting education
Kids in the Kitchen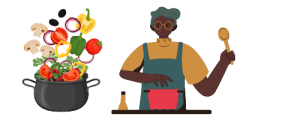 Join Chef Naomi in the kitchen to have some fun and learn basic cooking skills. Participants will learn to prepare delicious food from scratch. This course is intended for children ages 8-12 years.
Sew your own Squishmallow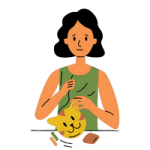 Learn basic sewing skills while using a sewing machine to create your own squishmallow, pillow or scrunchy. This camp will be held at École Quarterway Elementary and is intended for children ages 9-13 years.
Better Building with Buck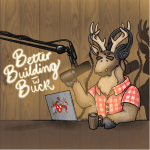 Build a birdhouse with a certified carpenter. In this one-day camp, kids will learn the basics of woodworking as they create their very own birdhouse from scratch. Our experienced instructors will guide them through each step of the process, using tools to assemble and decorate the finished product.
Not only will kids learn valuable woodworking skills, but they'll get to take their birdhouse home to enjoy for years to come. Join us for a day of hands-on learning and fun at our Build a Birdhouse Day Camp!
Savy Skateboarding
Join Jordan on the outdoor sports court to learn basic skateboards skills. Please note that participants must attend with their own skateboard, helmet and protective equipment.
Dance and Fun
Join us for an introduction to Ballet and Hip Hop as well as face painting, play dough and slime! 3 hours of fun!
Lego Club
LEGO Creative Play Camp is an exciting opportunity for children, aged 6 and up to engage in hands-on learning and creativity with LEGO bricks. During the camp, children will have the chance to explore their imaginations and build a variety of creations using LEGO bricks. The camp will offer a variety of activities that encourage creativity, problem-solving, and teamwork.
Children will be able to build structures, design and create their own LEGO creations and participate in group challenges.
Fun and Games
Have fun playing a variety of group games in an outdoor setting.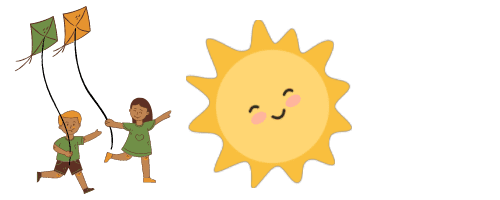 Ecoforester Camp!
Campers will be introduced to ecoforestry practices (how old is that tree?) forest ecology (I know what a barred owl sound is), water ecology (where does the rain go?), ethnobotany (paint with dyes from Wildwood plants). The signs of a healthy forest! Dress for the weather. Bring water bottle, layers, and good shoes.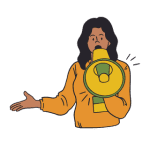 Radio Theatre Camp
Recreate radio-style broadcasts like they did in the 1940s! Be a cast member using scripts and microphones in one play, and then be part of the crew (live sound effects, visuals, and lighting) in the next. Use foley equipment (such as a stage door, telephones, drums and more) to create live sound effects. On each Friday, family and friends are invited to see (and hear) a live performance. Drama games will also be included daily. This camp will help foster confidence, creativity, and imagination, while having fun at the same time. Memorization of lines is NOT necessary; however, campers must be strong English speakers and readers.
NOTE – The nature of these plays can be intense and are not recommended for sensitive campers.
Fairy Tales Theatre Camp
The Twisted Tales of Jack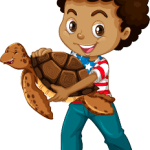 A teacher tells his students a fractured fairly-tale about Jack, "The True Story of Jack" (with cameos from many other fairyland characters that Jack interacts with) and "Jack and the Beanstalk Rap" (with rappers, a sassy hen and a surfer-talking cow).
Adventure Camp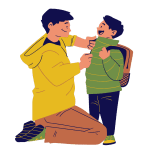 Looking for a fun and exciting adventure camp for your child? Look no further! Our day adventure camp is perfect for kids aged 5-8 years old who love to explore, learn and play.
From 9am to 2:30pm, kids will participate in a variety of activities including sports, games, crafts, and much more. They will have the opportunity to build new friendships and relationships while enjoying outdoor adventures and making lasting memories.
Our camp is held both in and outdoors, so please make sure your child is dressed for the weather and brings their own lunch. Don't miss out on this amazing opportunity for your child to have fun and make new friends in a safe and supportive environment. Register now for our day adventure camp!
English Language Learning Summer Camp
In a small group setting, participants will learn and practice their English speaking and literacy skills through play, creativity and games. Students will build their confidence and make connections with others in a fun and comfortable setting.
Spheros STEM Coding Camp
Looking for an exciting and educational summer camp experience? Look no further than STEM Coding Camp! Our camp is designed to inspire and engage young minds (students ages 9-11 years) with a focus on science, technology, engineering and math (STEM) education.
Campers will learn basic coding and programming while using Sphero robots and building Edison Kit robotics. These programmable robotics will challenge youth to be creative, collaborative and critical thinkers. The camp will offer hands-on experience, while providing a diverse, inclusive and safe space for campers to be introduced to the exciting world of STEM.
Bike Busters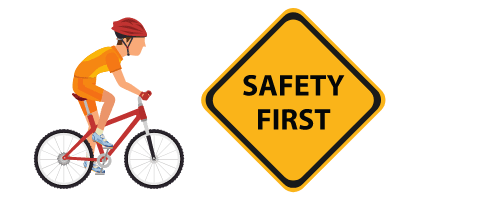 Do you like bicycling, but want to get even more confident and gain some more skills? Campers will learn bike hand signals, bike handling skills and safe riding skills. They will build confidence in a safe and comfortable environment. We will be playing games, doing obstacle courses and more!
All riders must have their own helmet, bicycle in working order and be able to ride their bike on their own.
Let's Play Ball
Come play basketball and improve your game plus have some fun in the sun with a game of Kickball. All skill levels welcome. Wear your runners and bring a water bottle.