Refunds will only be issued if the event is cancelled. If your child requires 1 on 1 support at school, parents are required to provide the same support during the program. Some subsidies are available by request; please email us.
Certifications (Grades 9-12)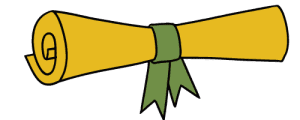 Participants should bring a mask, water bottle and bring a lunch. Limit 2 certifications per student
Foodsafe Training – Tuesday, July 12: 9am-4pm
Participants learn about food safety, how to prevent food borne illness, job hazards and how to apply safe work practices to reduce job related injury and illness. Food Safe Certificates are widely recognized within the food industry in British Columbia. Provincial Food Safe Certification after successful completion, valid for five years.

Emergency First Aid, CPR Level C & AED – Thursday, July 7: 9am-4pm
This fun and interactive course trains participant to react and improvise when dealing with time priority, life threatening emergencies. The course includes initial assessment, secondary survey, airway, CPR C (adult, child, infant), and the use of an AED (Automated External Defibrillator). Recognition and First-Aid for shock, diabetes, bleeding, head, spine, allergic reactions, seizures, broken bones. This course will include an Alert First Aid manual and an Emergency First Aid with CPR Level C certificate, valid for three years. **Facemasks are now mandatory during training. Anyone with COVID-19-like symptoms such as a sore throat, fever, sneezing, or coughing must not attend the course. ** 
Cashiers Training – Wednesday, July 6: 10am-3pm
Introduction to the many forms and methods of processing payments and transactions. Course covers, greeting & seating, order taking, sales, customer service and uses a "hands on approach" style of instruction using a "Cafe" themed role play. Working from a menu/product list, participants learn from order taking to processing multiple sales of Food and Beverage, Retail Products, Taxes, US dollar exchanges, Takeout, Merchandising, Daily Specials, Customer Returns, Cashier Terms and Covid measures. Course Manual and Certificate included.
Barista Training – Thursday, July 14: 10am-3pm
Available for teens to understand the growing, roasting, blending and history of coffee. Learn operations of commercial 1 group, 2 group espresso machines and the grinder. Develop skills related to specialty coffee ordering, customer service, and food safety. Certificate upon completion.
Art in the Park (Bowen Road picnic shelter)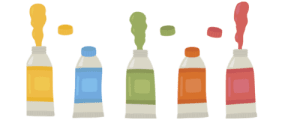 Participants should be dressed for the weather and have a water bottle. Drawing and painting with a variety of materials to develop design skills inspired by nature. Practice drawing through sketching activities and create some watercolour paintings and prints to take home.
Drawing, Painting & Printmaking for students in Kindergarten to Grade 3 – July 11 & 13
Drawing, Painting & Printmaking for students in Kindergarten to Grade 3 – August 8 & 10
Drawing, Painting & Printmaking for students in Grades 4-7 – July 11 & 13
Just Dance (Harbour Dance Studio)
Participants should have a water bottle, runners and socks. Kids get to "move & shake" to many forms of dance in a real dance studio. Bust a move Nanaimo!
Kids Yoga Tools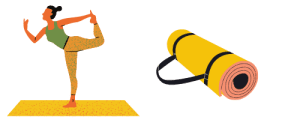 Yoga Tools for kids who want to gain awareness and a sense of personal power through movement, postures and breathwork.
Empowered Yoga for Youth
Yogic Technology for the development of Self-Awareness, Self-Compassion and Self-Empowerment.
Tie Dye & Sew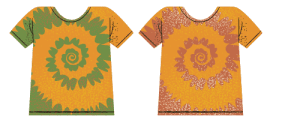 Have fun making your very own tie dye shirt!  Learn how to sew a simple pattern and create a unique tie dye pattern.
Basketball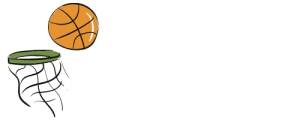 Come shoot some hoops, do some drills and scrimmage. Participants build new skills while having fun on an outdoor court.
Ecoforester for a Day! at Wildwood Outdoor Adventure (Max 20) $5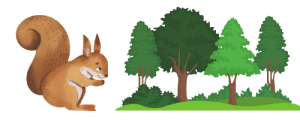 Come to Wildwood Ecoforest and learn what it means to be an ecoforester! Spend the day in an intact Coastal Douglas-fir forest complete with ancient old growth trees. On this fun-filled day a naturalist will lead the group in interactive activities to get to know local plants and animals, discover the hidden connections in forest ecosystems, and be introduced to ecoforestry practices. By the end of the day, participants will have their lungs full of fresh air and be able to recognize the signs of a healthy forest! Dress for the weather. Bring water bottle, layers, and good shoes.
July 6, 20; August 3, 17: 10am-2pm (Kindergarten to Grade 3)
July 13, 27; August 10, 24: 10am-2pm (Grade 4-7)
Grow Food, Get Cooking Summer Camp with Nanaimo Foodshare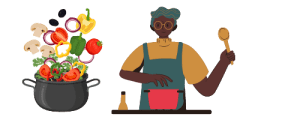 Join Nanaimo Foodshare staff for some fun with cooking and growing food. Create delicious recipes to share. Bring a water bottle and dress for the weather.
Get Your Circus On!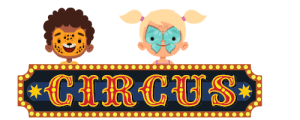 Enjoy being a circus performer – hoola hoops, face painting and more!
Enjoy being a circus performer while dancing to techno music and playing with hoola hoops.
Get Ready to Ride to School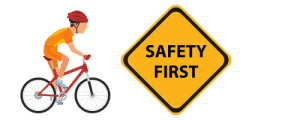 Do you like bicycling, but want to get even more confident and gain some more skills? Campers will learn bike hand signals, bike handling skills, and safe riding skills, and will build confidence in a safe and comfortable environment. We will be playing games, doing obstacle courses, and more!
All riders must have their own helmet, bicycle in working order, and be able to ride their bike on their own.