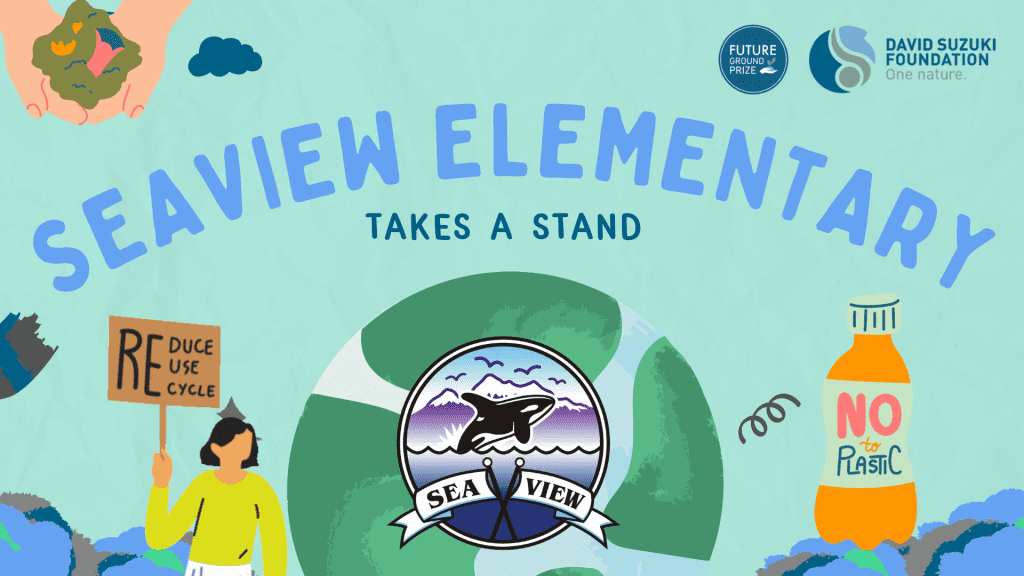 SEAVIEW TAKES A STAND
Seaview Elementary wins People's Choice Award in the Future Ground Prize contest through the David Suzuki Foundation. Students are being recognized for their positive impact on the environment. The school's current focus is to transform the school garden into an outdoor learning space to support land-based education and connect students to the environment and Indigenous learning perspectives.

"PROTECT WHAT YOU LOVE" Those were the words spoken to our students during a presentation by the Take a Stand: Youth for Conservation Program through SFU. These words have empowered and inspired the students at Seaview Elementary to STAND UP and protect our environment for a better tomorrow. Over the last couple years our students have been involved in many different activities, fundraisers and projects which have taught them they can invoke and create change and become environmental leaders at their school, in the community, and globally. Since the presentation, the students have proven that by working together they can create and inspire meaningful change and have motivated others to take action.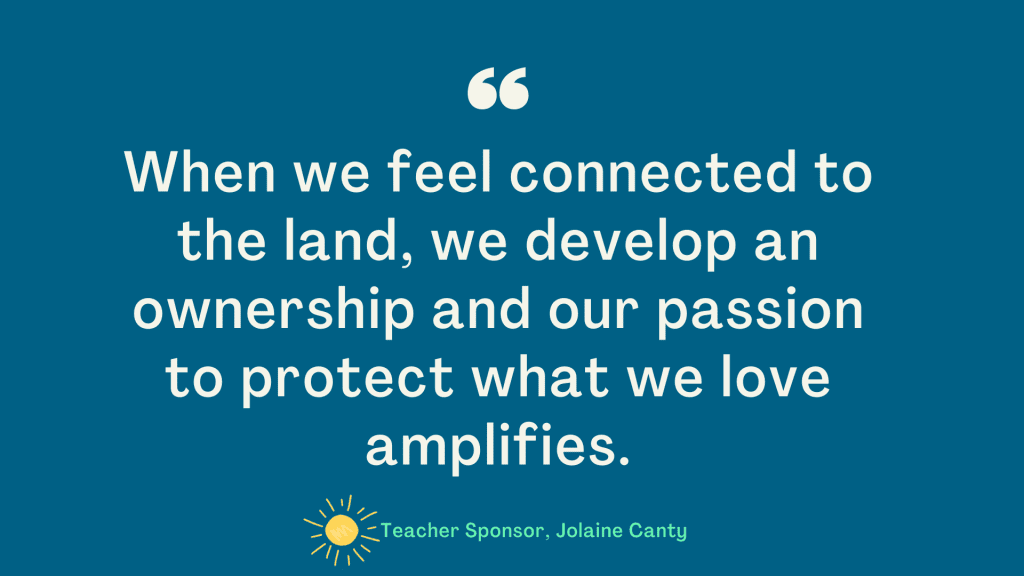 Seaview Elementary has kept the 3 R's as a guide for their environmental journey. With the support from the Nanaimo Regional District and their Zero Waste initiative, Seaview has transformed our RECYCLING and composting program, decreased our school waste substantially and become leaders within SD68. Recently, our students participated in a school wide plant where they REUSED milk containers from our BC Fruits and Vegetables program and compost created by our recently purchased food cyclers to plant seeds for the garden. Classes also participated in a 'Recycled Carnival' and an 'Environmental Learning Showcase' where they demonstrated their knowledge and appreciation for protecting our planet and the importance of reusing different materials. In January, Seaview started Trashless Tuesdays, a school wide initiative to REDUCE our lunch waste by promoting waste free lunches. We aspire to make everyday a trashless day in our future. The students saw a problem with the waste during our popcorn fundraiser and now they make their own popcorn and use compostable bags. All of these programs and projects have taught our students the importance of protecting our environment and have inspired and motivated families and members of the community to make changes and live more sustainable lives.
At the beginning of the year our intermediate classes adopted a local park to "clean up" and in June our students will participate in our yearly shoreline clean up where we remove any garbage from our beaches and roads. Seaview students not only focus on school projects but also community and global initiatives. Whether it is raising money for humanitarian and environmental causes such as #teamseas, We Are Silent, Zinc Saves Lives, the Red Cross and Kids International Development Society or writing letters to our government and school board these kids are learning that when they come together there is no stopping the changes they can make. Our schools most inspiring project that we embark on currently is the transformation of our school garden into the Kwikwumluxw Learning Garden. Kwikwumluxw means little root in Hul'qumi'num, our local First Nations language. This garden will be the "root", or the foundation that connects our land and the teachings we have received from our elders. Our current focus is to create an outdoor learning space to support land based education, connect students to the environment, their traditional language and Indigenous learning perspectives. When we feel connected to the land we develop an ownership and our passion to protect what we love amplifies. By protecting what we love our students are building a connection with nature and their planet and learning that they can STAND UP for a better tomorrow.
– Jolaine Canty, Seaview Elementary