Elaine has been a realtor since 2007 but also had a 13 year career in the School District before that. She graduated from Malaspina University/College (now VIU) with a Bachelor of Arts degree in Child and Youth Care. For her practicums, she ran a peer mentoring program at Georgia Avenue School and worked with teen moms at VAST.
Once she graduated, she worked at Northfield Alternate School as a Child and Youth Care Worker for 6 years and then moved on to spend 6 years at Ladysmith Secondary School. During this time, she was also a member, and then the Chair, of the Ladysmith Youth Advisory Coalition as well as working with Parks and Recreation to coordinate their Youth Centre and helped revamp their youth programming.
Her other volunteering positions over the years have consisted of helping at her local church, managing her boys' hockey teams and chair of the Ladysmith Tour de Rock committee. She has also worked for Parks and Recreation as a skating instructor as well as summer playground leader and then coordinator.
She is a mother of 2 boys who have both been a part of the Nanaimo Ladysmith Public Schools. She has been involved in the Parent Advisory Council (PAC) at their schools as well as volunteering for fundraising and graduation activities.
Elaine believes in a safe and inclusive learning environment for ALL students. She is passionate about setting students up for success in life, and is looking forward to the opportunity to support them to make that happen.
Committee / Board Membership
BCSTA Provincial Councillor
Teacher Trustee Liaison Committee
Board NDTA Joint Pro D Committee
Chamber of Commerce – Ladysmith
CUPE Trustee Liaison Committee
Represented Family of Schools
Dover Bay Secondary
International Student Education
Frank J. Ney Elementary
McGirr Elementary
Pleasant Valley Elementary
Randerson Ridge Elementary
Seaview Elementary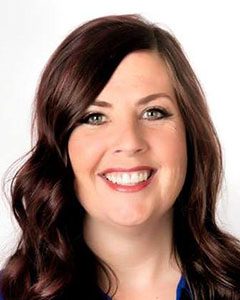 Contact Information